This is an archived article and the information in the article may be outdated. Please look at the time stamp on the story to see when it was last updated.
RIVERSIDE, Calif. (KTLA) — An arraignment for a Corona high school teacher accused of sex-related crimes involving five underage students was continued on Thursday.
Summer Michelle Hansen, 31, was charged on Tuesday with 16 felony counts, according to the Riverside County District Attorney's office.
The charges against Hansen included unlawful sexual intercourse with a minor, unlawful oral copulation with a minor and sending harmful matter to a minor.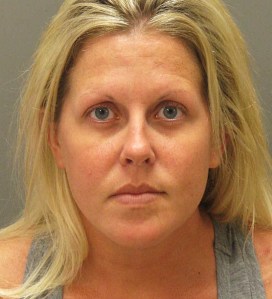 A new court date for Hansen was set for Sept. 12 at 8:30 a.m.
Hansen was a special-education teacher at Centennial High School.
None of her alleged victims were her students, but all were students at Centennial High and all were under the age of 18 when the alleged crimes occurred, prosecutors said.
Corona police were notified by school district officials in mid-June about a possible inappropriate relationship between Hansen and a former student.
The alleged crimes took place between May 2012 and May 2013, according to investigators.
The acts allegedly took place in Hansen's classroom, in a utility room at the school, in her vehicle and at one alleged victim's home.
The district placed Hansen on administrative leave and Corona police began their investigation, leading to Hansen's arrest.
"I really hope it's not true, becasue that would be really sad," student Marissa Byers said. "Especially since it's a special ed teacher — that kind of hits a little bit harder."
"I've seen her around and I heard she was a really nice lady," student Austin Farris said. "Just to hear something like that is really almost heartbreaking," he added.
Hansen was free on $150,000 bail. If convicted as charged, she could face up to 13 years in state prison.
Hansen's attorney has maintained that his client did nothing wrong.
Corona police as well as school district officials said that a background check was performed when Hansen was hired, and it came up clean.