This is an archived article and the information in the article may be outdated. Please look at the time stamp on the story to see when it was last updated.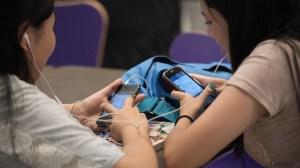 With more than 80 percent of teens regularly using cell phones, cyberbullying has become a serious problem on and off school property.
The issue appears to becoming more and more prevalent as technology continues to improve access to the Internet. Nearly half of all children have experienced some sort of tech threats, according to a recent poll.
More Resources:
When it comes to combating online bullying, there are a variety of resources available – both from independent experts and the powers behind some of the Internet's most prolific platforms.
stopbullying.gov
Parents.com
Facebook (Official)
Twitter (Official)
Instagram (Official)
Attorneys for Technology Mavens