This is an archived article and the information in the article may be outdated. Please look at the time stamp on the story to see when it was last updated.
Current and former students at Crenshaw High School turned out Thursday to voice their opposition to having their beloved choir teacher placed on administrative leave.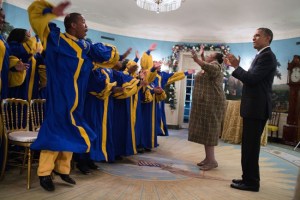 Iris Stevenson has directed the school's Elite Choir for decades. Then last month, Stevenson was reportedly placed on administrative leave after taking her students to Washington, D.C. to perform for President Obama.
Many students believe Stevenson may have been suspended  because the trip was not sanctioned by the district.
The district would not comment on Stevenson's situation other than to issue a statement saying, "This is a personnel matter and personnel matters are personal."
Stevenson has not responded to our inquires for comment.
Christine Pascucci contributed to this story.