This is an archived article and the information in the article may be outdated. Please look at the time stamp on the story to see when it was last updated.
For those who believe in the power of chocolate comes the start of a new study. Researchers will look into whether certain ingredients in dark chocolate can help prevent heart attacks and strokes.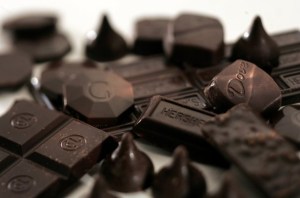 But before you start digging into your stash of chocolate, know that researchers won't be handing out thousands of candy bars to participants.
The study, which will include 18,000 men and women, will focus on bio-active nutrients found in the cocoa bean, without all the extra ingredients such as sugar, found in chocolate candies.
Testers will be given dark chocolate pills that contain 750 milligrams of cocoa flavanols, naturally occurring plant-based nutrients found in chocolate. And unfortunately for them, the pills won't actually taste like candy.
Click here to read the full story at LATimes.com.