This is an archived article and the information in the article may be outdated. Please look at the time stamp on the story to see when it was last updated.
DAYTON, Ohio — A fiery plane crash at an Ohio air show killed two people on Saturday, CNN affiliate WHIO reported.
A wing walker was performing on a Stearman biplane when it plunged to the ground, FAA spokesman Lynn Lunsford said.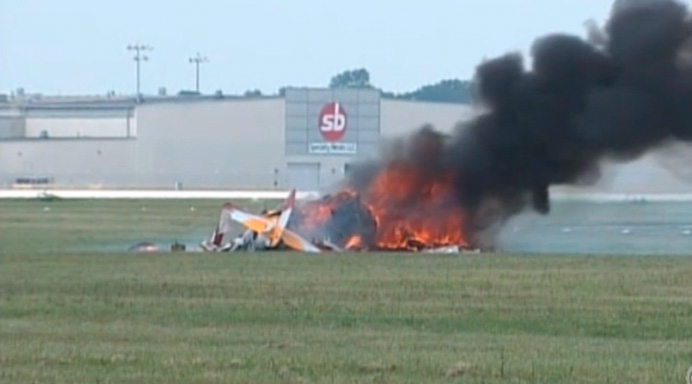 The plane crashed and exploded in a grassy area between two runways at the Vectren Dayton Air Show, Lunsford said.
Video from the CNN affiliate showed the plane in flames after it hit the ground.
Click here to read the full story on CNN.com.