This is an archived article and the information in the article may be outdated. Please look at the time stamp on the story to see when it was last updated.
[protected-iframe id="0c1b907a037f94e4d2c501fdcfa60704-41641936-41845117″ info="http://i.cdn.turner.com/cnn/.element/apps/cvp/3.0/swf/cnn_embed_2x_container.swf?site=cnn&profile=desktop&context=embedwww&videoId=showbiz/2013/10/22/sbt-bieber-look-alike-surgery.hln&contentId=showbiz/2013/10/22/sbt-bieber-look-alike-surgery.hln" width="416″ height="234″]
Is it hot in here, or does someone have a super-hot case of Justin Bieber fever?
Meet Toby Sheldon, or, as his friends call him, Toby Bieber. He's a 33-year-old Los Angeles songwriter who has dropped about $100,000 and devoted five years to chisel himself into the image of his Canadian crooner idol Justin Bieber, who's 14 years his junior, the British tabloid Mail Online reported.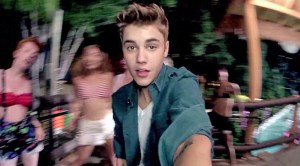 "Once Justin shot to fame his face was everywhere and all I kept thinking when I saw his picture was, 'I want to look like him,"' Sheldon told the Mail Online.
Skeptical? Gossip Cop gives this one a "10" on its truth meter, and you can check out the results in the video above.
Click here to read the full story on LATimes.com.