This is an archived article and the information in the article may be outdated. Please look at the time stamp on the story to see when it was last updated.
LOS ANGELES — A 31-year-old man pleaded not guilty Thursday to capital murder charges in the December 2 shootings of two women and two men outside a Northridge boarding house.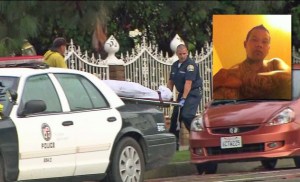 Ka Pasasouk is accused of the special circumstance murders of Teofilo Navales, Robert Calabia, Amanda Ghossein and Jennifer Kim outside the home in the 17400 block of Devonshire Street
Other charges include one count of attempted murder, five counts of assault with a semiautomatic firearm and possession of a firearm by a felon with five priors.
Pasasouk is being held without bail.
He is due back in court May 16.