This is an archived article and the information in the article may be outdated. Please look at the time stamp on the story to see when it was last updated.
The man accused in a hit-and-run on the Venice boardwalk that left a 32-year-old Italian woman dead and 17 others injured was ordered Wednesday to stand trial on murder and other charges.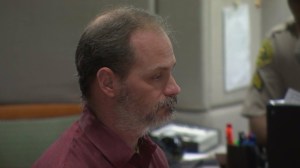 Nathan Louis Campbell, 38, has been charged with one count of murder in the death of Alice Gruppioni. She was honeymooning with her husband when she was fatally struck by a vehicle that Campbell was allegedly driving.
Campbell has also been charged with 17 counts of assault with a deadly weapon and 10 counts of hit-and-run in connection with the Aug. 3 incident.
In his ruling Wednesday, Los Angeles Superior Court Judge Antonio Barreto Jr. found that there was sufficient evidence for Campbell to be brought to trial on the charges, the L.A. County District Attorney's Office confirmed.
Campbell was scheduled to be arraigned Jan 22. on the updated charges, according to the DA's office. He pleaded not guilty to charges at an earlier arraignment.
If convicted, Campbell could face life in prison.