This is an archived article and the information in the article may be outdated. Please look at the time stamp on the story to see when it was last updated.
Police were looking for more possible victims Monday after a man suspected of two sex assaults, one in Los Feliz and another in Atwater Village, was released on bail.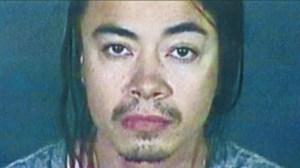 John Everett Perry, 34, was arrested near Palm Springs on Sept. 25, according to the Los Angeles Police Department.
Perry, a photographer by trade, allegedly approached a 15-year-old boy in the Los Feliz area of Los Angeles about 7:30 a.m. on Sept. 24 and asked him if he was interested in modeling, Capt. Jeff Bert of the Los Angeles Police Department said.
When the teenager expressed interest, Perry allegedly lured him into his vehicle, where he sexually assaulted him, Bert said.
The victim reported the incident, according to the LAPD.
About 45 minutes later, Perry was seen inside an Atwater Village Starbucks in the 2900 block of Los Feliz Boulevard, where authorities said he approached a 25-year-old man.
Perry allegedly told the man he was a photographer, lured the him to a bathroom, and sexually assaulted him.
He was arrested in Palm Springs without incident, according to Mike Kovaleff of the Palm Springs Police Department.
Perry posted bail and was released on Sept. 27, Detective Michelle Gomez of the LAPD said.
Four charges were filed against Perry, including lewd acts with a child under 16.
He was scheduled to appear in court Oct. 21, Gomez said.
Anyone may have been a victim or has any information was asked to call detectives at 323-344-5742.
Those who wished to remain anonymous were asked to call Crime Stoppers at 1-800-222-8477.