This is an archived article and the information in the article may be outdated. Please look at the time stamp on the story to see when it was last updated.
A man was arrested on suspicion of felony driving under the influence after crashing into a vehicle that was waiting at a DUI checkpoint in Cypress Friday night, authorities said.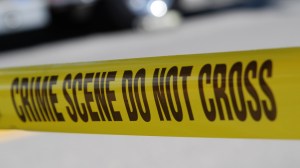 The collision occurred around 8 p.m. at the beginning of a DUI checkpoint in the area of Valley View Street and Lincoln Avenue (map) according a news release from the Cypress Police Department.
The driver, identified as 34-year-old Eric Paul Ivanoff, allegedly failed to slow for vehicles that were already waiting in the checkpoint lanes and crashed into one, police said. A total of three vehicles were involved in the crash, according to police.
Following the collision, Ivanoff allegedly fled the scene on foot and then became combative with officers when they located him nearby, the release stated.
One officer received minor injuries while taking Ivanoff into custody, according to police.
Three other victims who sustained injuries in the crash were taken to local hospitals, the release stated. All three were last reported to be in stable condition.
Ivanoff was arrested on suspicion of DUI, hit-and-run, resisting an officer with violence and resisting arrest, according to police.
He was being held on $100,000 bail, Orange County inmate records showed.