This is an archived article and the information in the article may be outdated. Please look at the time stamp on the story to see when it was last updated.
At least 21 people have been arrested in Ventura County following a months-long investigation by a task force targeting online drug sales on Craigslist, authorities announced Wednesday.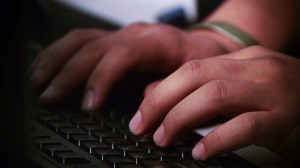 Investigators arranged to buy drugs ranging from Adderall to cocaine from individuals who had advertised controlled substances for sale on Craigslist, according to a news release from the Ventura County Sheriff's Office.
Some of the contacts arrived at the meetings armed, authorities said.
"We had an individual show up with a 9mm handgun in his waistband. We've had people show up armed with knives," Assistant Sheriff Gary Pentis said.
Craigslist was targeted after parents told investigators their children had been purchasing prescription drugs through the website, authorities said.
"Kids as young as middle school can use their lunch money — with the use of a smartphone — and get some Ambien and then resell it on school grounds," Pentis said.
At a news conference Wednesday, State Sen. Ted Lieu of Redondo Beach called on Craigslist to help put a stop to these types of transactions by providing tighter oversight online.
"It's an epidemic. More people die from prescription painkillers than cocaine and heroine combined, and Craigslist is helping facilitate this," Lieu said.
Doctors over-prescribing medication for patients, who then sell the drugs on Craigslist, are a major part of the problem, according to authorities.
At least 21 people have been arrested by the Ventura County Interagency Pharmaceutical Crimes Task Force in recent months, officials said.
Parents were also asked to pay close attention to what their kids are doing online.
"Parents need to be aware of their children's online activities to help stop the illegal purchase of these powerful prescription drugs, many of which have led to fatal overdoses," the sheriff's news release stated.
The Ventura County Interagency Pharmaceutical Crimes Task Force was formed in May to stop illegal online sales of prescription narcotics, authorities said.
The task force is made up of investigators from the Ventura County Sheriff's Office, the Ventura County District Attorney's Office, and the Simi Valley Police Department.