This is an archived article and the information in the article may be outdated. Please look at the time stamp on the story to see when it was last updated.
LONG BEACH, Calif. (KTLA) — The search in New Orleans continues for a missing school teacher who grew up in Long Beach.
Friends and family of 26-year-old Terrilynn Monnette held a vigil on Sunday night, praying for her safe return.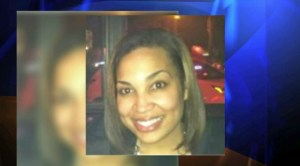 The second-grade teacher has been missing for more than a week.
A Long Beach native, Monnette moved to New Orleans last year after graduating from Cal State University, San Bernardino.
Monnette was teaching inner-city children as part of the teachNOLA program.
"This isn't fair… not fair at all," said friend Cherelle Tisby. "She went to New Orleans to make a difference in their community, and now it's affected our community."
Monnette had just been nominated for a teacher of the year award.
She was out celebrating with friends at a Parlay's Bar in Lakeview, a neighborhood in New Orleans.
The friends left in the early morning hours of Saturday, March 2.
But according to police, after a night of drinking, Monnette told friends she would take a short nap in her car rather than immediately driving home.
Monnette and the black Honda Accord she drove have not been seen since.
Dozens of family and friends gathered in front of Monnette's alma mater, Wilson High School, to spread the word about how to help find her.
"Just because it happened 2,000 miles away doesn't mean that we can't do anything right here in our own backyard," said friend David Dirks.
"We want people to go on Facebook, go on Twitter, go on Instagram — spread the word," he said.
"Talk to their family in the south. If you have family in Mississippi, Louisiana, Texas… spread the word."
Monnette's mother remains in Louisiana to aid authorities in the search.