This is an archived article and the information in the article may be outdated. Please look at the time stamp on the story to see when it was last updated.
Apple launched 3 new iPhone models at a special event at their headquarters in Cupertino. The company showed off improved features including a faster, more capable processor, higher quality camera and better battery life.
---
Apple's new iPhone models don't have one revolutionary feature, but they have some incremental improvements that continue to make them some of the best phones on the market. Here's a look at what's new.
Follow KTLA Tech Reporter Rich DeMuro on Twitter, Instagram and Facebook!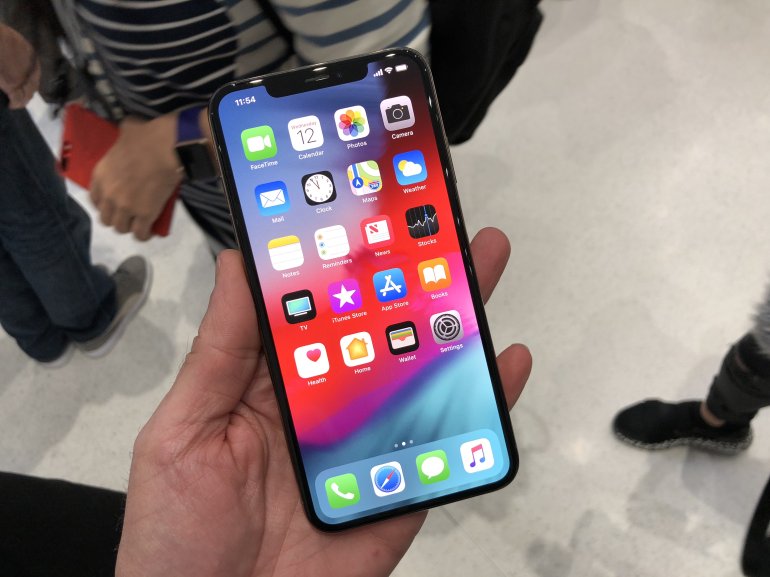 Think of these two devices as the successor to the iPhone X. Apple improved the basics: speed, camera, cellular connection and added a few extra features.
The form factor is nearly identical to the original but the iPhone Xs Max has a giant 6.5-inch screen. The processor is a new A12 Bionic, which results in apps opening 30% faster and Face ID working to unlock your phone quicker.
The camera now has something Apple calls Smart HDR, which means it takes a bunch of pictures all at once and then grabs data from them to come up with one amazing shot. You don't have to do a thing to work this magic. You can also now adjust the intensity of that creative blurry background feature called bokeh AFTER you take a picture.
These latest models also take advantage of the fastest cellular speeds available today, but on 4G networks, not on 5G. There is also a nifty feature called Dual SIM support, which means you can activate the phone with two separate phone lines. This means you might not have to carry around a work and personal phone anymore. Both numbers would work simultaneously on one device.
iPhone Xs Max will appeal those folks who thought the screen on the iPhone X was still too small, or just like a larger form factor for their phone.
iPhone Xs starts at $999 for a 64-gigabyte model, the iPhone Xs Max starts at $1099. You can get both in storage configurations up to 512 gigabytes, in stores September 21, 2018.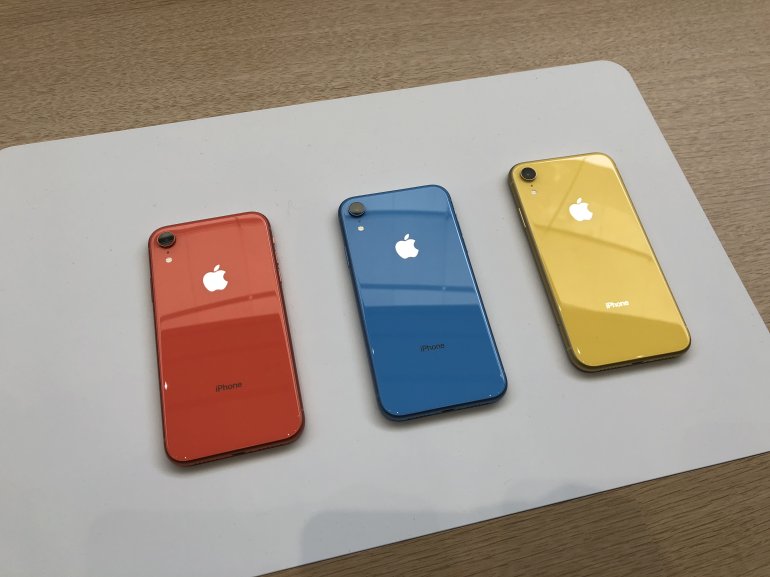 iPhone XR is the so-called "budget" iPhone. It shares many of the same features as the Xs – including the processor, Face ID and no home button. What's different is that it doesn't have Apple's top of the line OLED screen. Instead, it has an LCD screen. XR comes in a bunch of bright, fun colors and although the screen is a big 6.1 inches, you can tell it doesn't go quite edge to edge as it does on the higher end Xs.
Still, not a concern for 99.9 percent of people buying this device as you still get a full feature set and a great camera that is the same as the Xs, but with just one lens instead of a dual setup. Also, there's no 3D Touch so you can't do those fun little hard press shortcuts on the screen.
iPhone XR starts at $750 and won't be available until October 26, 2018.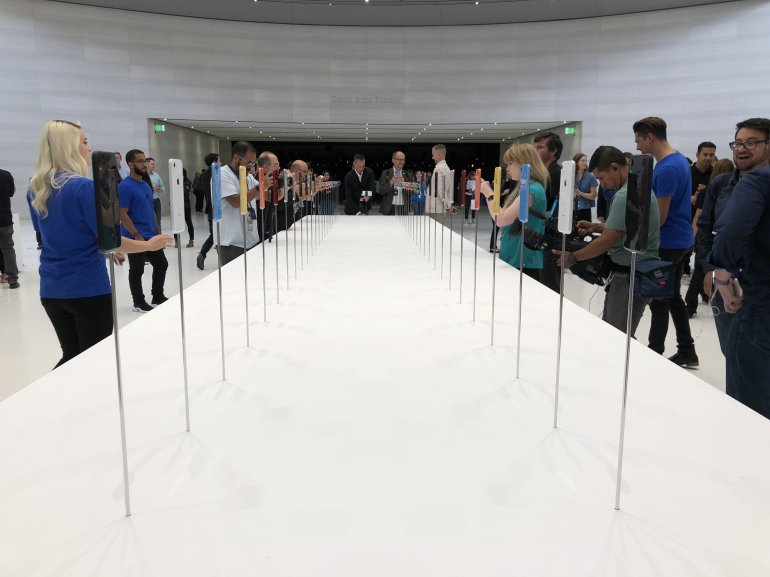 Overall Impressions
Apple continues to manufacture some of the most sought after phones in the world. While some might be quick to fault the company for copying others or coming out with features later than rivals, it's their attention to detail, ecosystem and gradual evolution that keeps people coming back for more. My pick is the iPhone Xs Max in a 256-gigabyte configuration, as you get the most features, screen and storage for your buck at that level.
NOW LISTEN to the Rich On Tech Podcast: Here are more of my thoughts and first impressions of the devices, plus which memory configurations give you the best value for your money.
[protected-iframe id="6c3a041467642bba3cdae6858c7af97b-41641936-42315212″ info="https://player.pippa.io/5a788c1e77abb830441900e8/episodes/apples-new-iphones-first-impressions?theme=default&cover=1&latest=1″ width="100%" height="110px" frameborder="0″]