This is an archived article and the information in the article may be outdated. Please look at the time stamp on the story to see when it was last updated.

An online safety expert offers tips for keeping cool and getting the situation under control.

Follow Reporter Rich DeMuro for more tech stories, gadget reviews and tips!
[protected-iframe id="b04ad929a2273696592db7c38eaa5f18-41641936-42315212″ info="//www.facebook.com/plugins/likebox.php?href=https%3A%2F%2Fwww.facebook.com%2Frichontech&width&height=62&colorscheme=light&show_faces=false&header=true&stream=false&show_border=true&appId=585750131498371″]
Cyberbullying might happen in the virtual world, but it can have real life implications.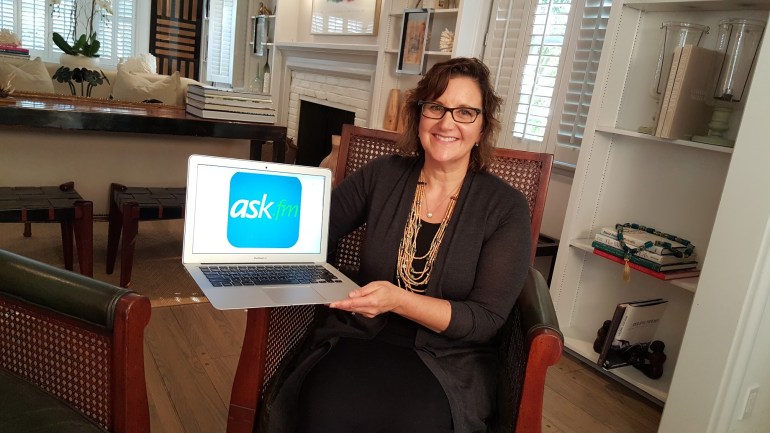 Recently I sat down with Ask.FM's Chief Safety Officer Catherine Teitelbaum, formerly the Director of Global Safety for Yahoo. Teitelbaum was brought on board at Ask.FM to clean up the site – you might remember it had a reputation for being a hotbed of controversy, when it came to cyberbullying and more.
The biggest takeaway from our conversation is that bullying is nothing new – it's just that new online tools are giving bullies more ways to work, and many of them are anonymous.
Here are Teitelbaum's tips for dealing with the situation.
1. Take a breather – Seeing negative comments and posts can be very emotional. Take a minute to cool off, regroup and gather your thoughts before doing anything.
2. Keep it 100 – You're an awesome person! Stay true to yourself, no matter what any one else thinks. Remember that when someone is trying to knock you down.
3. Don't drink the haterade – Sometimes bullies are just looking for a reaction. Definitely stand up for yourself, but don't feel obligated to respond. Your lack of a response shows bullies that you're not letting their negative comments affect you.
4. Talk it out – Show your parents, teacher or another trusted adult what posts are bothering you and discuss it with them. They can offer you the help and support needed if bullying occurs.
5. Screenshot it – Keep track of the bullying comments and posts just in case the situation escalates and you need help addressing the issue. Take screen shots or snap a pic to help you keep track.
6. Report it – Most social media networks offer reporting tools to combat bullying and other inappropriate behavior. Use those tools to report bullies – and don't worry, reporting is almost always anonymous so the bully won't know who reported them.
7. Block them – If you're repeatedly being harassed by a specific person, block them from your account. Social media networks are equipped with ways to prevent bullying users from seeing, posting or commenting to your account.
8. Find your squad – Surround yourself with people who care about you. Friends, family members, even pets can play a big role in reminding you what a great person you are. Lean on them for that additional nudge of support when you're faced with a bully (whether online or offline).
9. Kill them with kindness – Bullies are just like the rest of us, but may be missing the loving and nurturing environment that many of us enjoy. Give them a compliment or respond with a positive comment to show them they matter too.
10. Pay it forward – If you've ever been bullied, you know how isolating it can be. So when you see others being bullied, show them some support and stand up to the bully on their behalf.