This is an archived article and the information in the article may be outdated. Please look at the time stamp on the story to see when it was last updated.
A company called Zenplace is making the apartment rental process more self-service – you unlock the front door using a special code, then once you're inside, a robot takes you on a tour.
It's the latest way to rent an apartment: through a robotic real estate agent!
It's half human, half iPad, and all business.
"Zenplace reduces all the hassle involved with scheduling a time for a showing," explained Daniel Ohriner, who does Field Operations for Zenplace in Los Angeles.
---
Follow KTLA 5 Tech Reporter Rich DeMuro on Social Media for useful tech news, apps & gadgets: 
Facebook: http://facebook.com/RichOnTech
Twitter: http://twitter.com/richdemuro
Instagram: http://instagram.com/richontech
---
Here's how it works:
After a quick background check, prospective renters are able to unlock the front door of an apartment they want to seee using a one time code.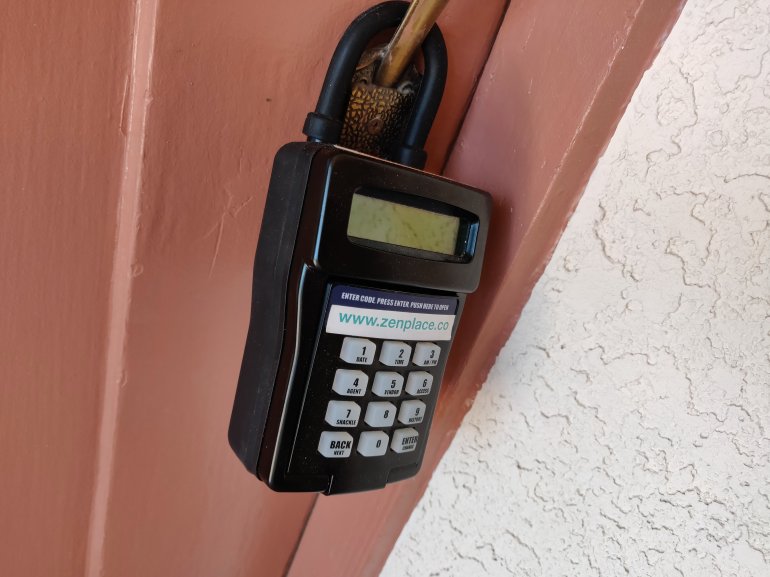 One they're inside, they're greeted by a robot (nicknamed Zenny), along with a real human via video chat to lead them around and answer any questions.
The agent on the other end sits at desk miles away. Instead of a few appointments a day, they can show 15-20 different apartments.
"It's controlled remotely, where the iPad itself can pivot up or down. The only limitation is that it can't do stairs, yet," explained Ohriner.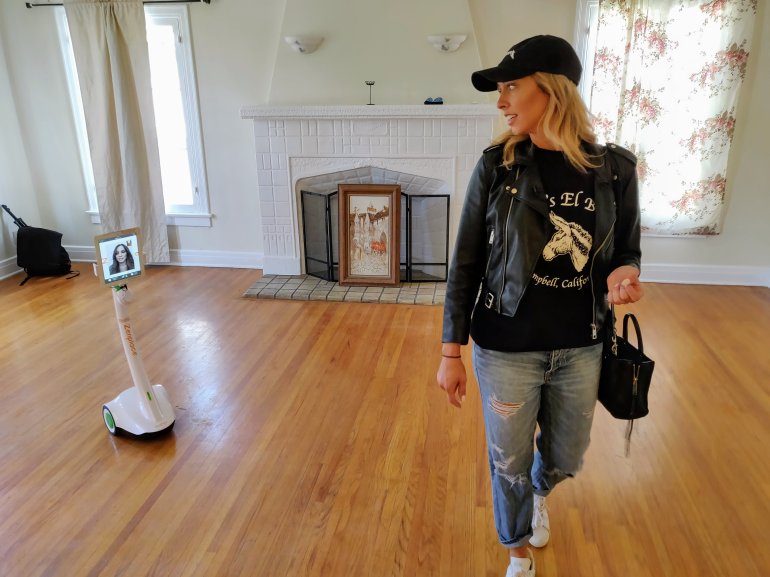 "It does have a sensor if I get close to something, but it just tells me what I'm near," said Rabia Levy, a Zenplace employee who appears on the iPad screen.  "At first people are shocked. They're not expecting to show up and have a robot and have me there talking to them, but then they like it because they can ask me questions that they have."
Zenplace says its technology – which is just for rentals – is more efficient than the existing process. The renter we met with seemed to agree.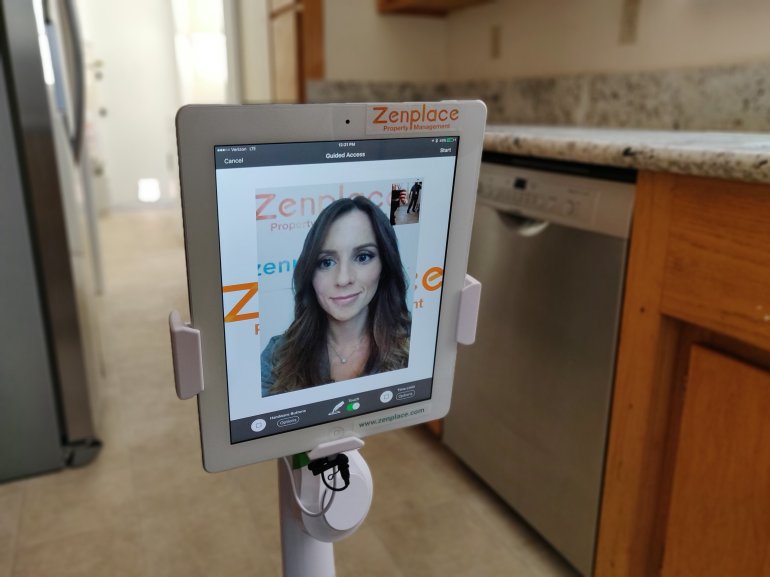 "This experience, where you can just get a code on your phone and unlock it and the the keys are right there… I can do it on my own time and have that flexibility," said Brooke Preston, an apartment hunter in Los Angeles.
One more example of how technology is powering an on-demand economy, making renting an apartment faster than ever.
On the web: