This is an archived article and the information in the article may be outdated. Please look at the time stamp on the story to see when it was last updated.
Police in the Northern California town of Sonora were trying to figure out how a group of third-graders, who were caught smoking pot at school last week, managed to get a hold of the drug.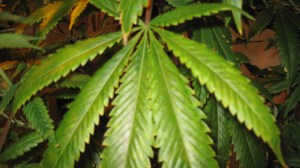 A classmate found three boys smoking marijuana inside a bathroom at Sonora Elementary School on Feb. 27, according to the local newspaper, the Union Democrat.
The boys were released to their parents, the newspaper reported.
Sonora Police Chief Mark Stinson told Monterey station KSBW that his officers were now focused on determining whether the boys found the marijuana or if someone sold it to them.
School officials would not discuss if the students would be disciplined, the station reported.
Sonora is located about 130 miles east of San Francisco in the Sierra Nevada "Gold Country."