This is an archived article and the information in the article may be outdated. Please look at the time stamp on the story to see when it was last updated.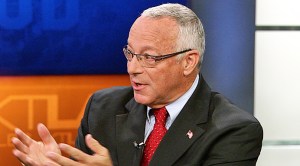 HOLLYWOOD (KTLA) – Navigating the health care system and its various options can be a daunting task.
But Dr. Cary Presant, author of the new book "Surviving American Medicine," has some valuable tips and takeaway for those facing tough health care choices.
Dr. Presant offers information on "How to Get the Right Doctor, Right Hospital, and Right Treatment with Today's Health Care."