This is an archived article and the information in the article may be outdated. Please look at the time stamp on the story to see when it was last updated.
TOKYO — After years of largely bad news, crowds in Tokyo roared in excitement as they watched the announcement, streamed live here, that their city has been selected as the host of the 2020 Summer Olympics.
"The outlook has not been so bright for the Japanese and this will be something bright, something Japan will look forward to," said Tsuyoshi Ueno, senior economist at NLI Research Institute in Tokyo, shortly after International Olympic Committee President Jacques Rogge made the announcement during an IOC meeting Saturday in Buenos Aires.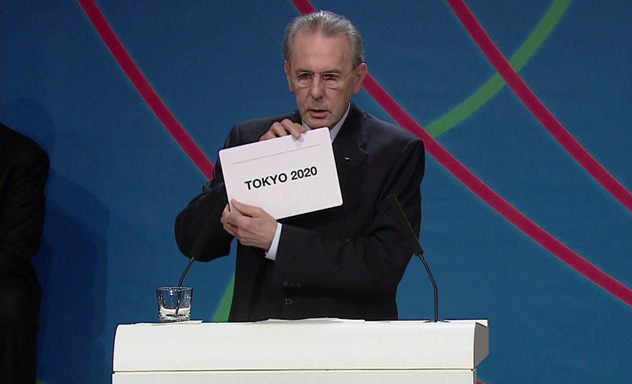 Japan beat out rival candidate cities Istanbul, Turkey, and Madrid to host the Olympics for the second time. The first Tokyo Olympics was held in 1964.
With an aging population, and massive scars from the 2011 earthquake and ensuing tsunami, including ongoing radiation leaks at the Fukushima Daiichi nuclear power station, the  Olympics could prove both an economic and psychological boost for Japan, analysts say.
Click here to read the full story on LATimes.com.