This is an archived article and the information in the article may be outdated. Please look at the time stamp on the story to see when it was last updated.
LOS ANGELES (KTLA) — More details were emerging on Thursday about the sudden death actor James Gandolfini, as tributes continued to pour in for the three-time Emmy winner.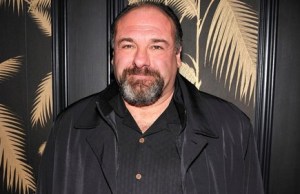 Gandolfini, 51, likely died of a heart attack, according to the head of a Rome hospital's emergency department where the actor was taken.
His body was transferred to the morgue at the Policlinico Umberto I hospital early Thursday for an autopsy.
Under Italian law, the autopsy must be performed within 24 hours of the body's arrival in the morgue, a hospital spokesman said.
The cause of death will not be official until after the autopsy, Professor Claudio Modini, head of the emergency department, told CNN.
But it was "probably a natural cause of death, myocardial infarction," or heart attack, he said.
Emergency room doctors had not noted any suspicious factors, such as alcohol, on his medical report, he said.
Gandolfini's managers had also said they believed a heart attack killed him.
The U.S. Embassy in Rome must issue a death certificate before his remains can be released and transported back to the United States.
Gandolfini was on vacation in Italy with his 13-year-old son Michael.
He was scheduled to appear at the Taurmina Film Festival in Sicily later this week.
The actor was reportedly in his hotel room when he collapsed. His son found him in the bathroom and called for help.
Ambulance staff tried to resuscitate the actor at the hotel, and further efforts were made in the emergency room, but he was dead when he arrived at the hospital, Modini said.
"It is with immense sorrow that we report our client James Gandolfini passed away today while on holiday in Rome, Italy," managers Mark Armstrong and Nancy Sanders said on Wednesday.
"Our hearts are shattered and we will miss him deeply. He and his family were part of our family for many years and we are all grieving," they said.
The New Jersey native had more than 50 film credits to his name, including "Zero Dark Thirty," "Get Shorty," "Crimson Tide" and "True Romance."
He also starred in the Broadway hit "God of Carnage."
But he was best known for his portrayal of mob boss Tony Soprano on the HBO series "The Sopranos."
The show earned five Golden Globes before its infamous cut-to-black ending in 2007.
At the time of his death, he had been working on an upcoming HBO series "Criminal Justice."
"We're all in shock and feeling immeasurable sadness at the loss of a beloved member of our family," a prepared statement from HBO said.
It continued: "He was special man, a great talent, but more importantly a gentle and loving person who treated everyone no matter their title or position with equal respect.
"He touched so many of us over the years with his humor, his warmth and his humility. Our hearts go out to his wife and children during this terrible time. He will be deeply missed by all of us."
Once the news of Gandolfini's death started to make headlines, there was immediate reaction from fans, friends and fellow actors.
"We lost a giant today. I am utterly heartbroken," Gandolfini's "Sopranos" co-star Lorraine Bracco said in a statement.
"I am shocked and devastated by Jim's passing," said actress Edie Falco, who played Tony Soprano's wife Carmela.
"He was a man of tremendous depth and sensitivity, with a kindness and generosity beyond words," she said.
"I consider myself very lucky to have spent 10 years as his close colleague… The love between Tony and Carmela was one of the greatest I've ever known."
Michael Imperioli issued a statement saying, "Jimmy treated us all like family with a generosity, loyalty and compassion that is rare in this world."
"Working with him was a pleasure and a privilege. I will be forever grateful having had a friend the likes of Jimmy."
In addition to his son Michael, Gandolfini is survived by his second wife, Deborah Lin, and their 8-month-old daughter, Liliana.