This is an archived article and the information in the article may be outdated. Please look at the time stamp on the story to see when it was last updated.
ANAHEIM, Calif. (KTLA) — A Disneyland employee was arrested in connection with a small dry-ice explosion in the theme park's Toontown area, Anaheim police said on Wednesday.
The employee was identified as an outdoor vending cast member, 22-year-old Christian Barnes of Long Beach.
He was arrested late Tuesday and booked on suspicion of possessing a destructive device, according to a news release from the Anaheim Police Department. His bail was set at $1 million.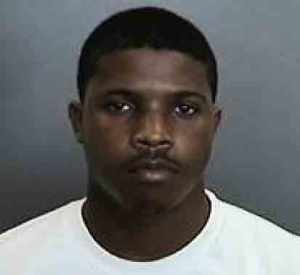 "Barnes is cooperating with investigators and has indicated this is an isolated incident with unanticipated impacts," according to the news release.
The explosion was reported about 5:30 p.m. on Tuesday in a trash can in Mickey's Toontown.
Dry ice appeared to have been placed in a plastic bottle that was left in the trash can, police said.
There were no injuries and no damage reported, but the incident forced the evacuation of the area.
The Orange County Sheriff's Department Bomb Squad was called in to assist with the investigation.
"We were only there a minute or two when a Disney person came up and told us we needed to evacuate the area," visitor Mark Rohrbaugh said.
"There was probably at least 25 Disney personnel heading into Toontown as we were heading out," his wife, Nanette, said.
Disney employees formed a line blocking the entrance to Toontown.
"This afternoon, a small bang was heard in a trash can at Mickey's Toontown," Disneyland said in a statement posted to Twitter on Tuesday.
"In an abundance of caution, the area was evacuated. There were no injuries and no reported damage. We are working with local authorities who are now on-site and reviewing."
Around 7:30 p.m., Disneyland announced that Toontown had been cleared by police and was reopened to visitors.
It remained unclear if the explosion was intentionally set off or if it was an accident, police said.
"These are very common, unfortunately, in our neighborhoods, so we do respond to these quite a bit," said Anaheim police Sgt. Bob Dunn.
Anaheim police were reviewing surveillance video and looking at Internet postings and social media as part of their investigation.