This is an archived article and the information in the article may be outdated. Please look at the time stamp on the story to see when it was last updated.
Comedy Central TV host Daniel Tosh took to Twitter to remember John Winkler, the aspiring TV producer mistakenly killed by Los Angeles County sheriff's deputies this week.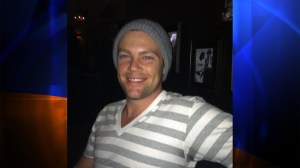 Winkler worked as a temporary production assistant on Tosh's show, "Tosh.0"
"Only had the privilege of working with John Winkler for a short while. We extend our heartfelt sympathy to his family and friends," Tosh wrote.
Winkler, 30, who had recently arrived from Washington state to pursue a career in entertainment, was hit once in the chest when three deputies opened fire on him Monday night at a West Hollywood apartment complex, officials said in a statement. Deputies mistook him for an assailant who was holding people hostage at knifepoint in an apartment.
Click here to read the full story on LATimes.com.