This is an archived article and the information in the article may be outdated. Please look at the time stamp on the story to see when it was last updated.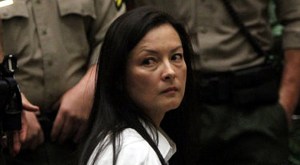 LOS ANGELES — Jurors were having trouble Monday reaching a verdict in the trial of Kelly Soo Park who was accused in the 2008 slaying of an aspiring model and actress.
Juliana Redding, 21, was found strangled in her Santa Monica apartment.
On Monday Jurors initially signaled they had reached a verdict, but later told the judge they were struggling.
Jurors asked the judge for an "enhanced definition" of second-degree murder.
The judge sent the jurors home for the night while she and attorneys come up with a response to the panel's questions.