This is an archived article and the information in the article may be outdated. Please look at the time stamp on the story to see when it was last updated.
Parents attended a meeting Thursday night at John Adams Elementary School in Riverside looking for answers after a report that a third-grade student had been sexually assaulting a classmate for several months.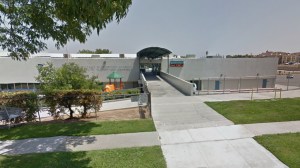 "For something of that nature to happen in that classroom; some super severe negligence," parent Joseph Paredes said.
The alleged abuse occurred over the course of months, dating back to when the two students were in second grade, according to the Riverside Unified School District. One boy allegedly coerced another boy to perform sex acts, RUSD spokesperson Jacquie Paul said.
The abuse came to light on Monday when administrators at Adams elementary said the accused boy started telling other students.
Three children in the same after-school program then came forward and told their coordinator what was happening, officials said.
"The initial investigation indicates that the incidents occurred in a bathroom and a classroom," said Paul.
Many parents questioned how the boy's teachers didn't notice what was happening.
That was a question that district administrations were also investigating.
"Two teachers at Adams have been put on paid administrative leave which is normal protocol," Paul said.
Riverside County Child Protective Services was also investigating the case.
KTLA reporter Kimberly Cheng contributed to this report.