This is an archived article and the information in the article may be outdated. Please look at the time stamp on the story to see when it was last updated.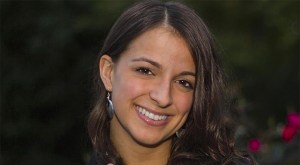 With the furor over Russian anti-gay legislation and concerns over whether Rio de Janeiro can get its act together, you'd think the Olympic movement has enough on its hands.
Now comes word that officials have banned a paraplegic American swimmer from the Paralympic world championships in Montreal.
Victoria Arlen slipped into a coma at 11 and awoke three years later to find that she was paralyzed from the waist down because of an autoimmune disorder that attacks nerves in the spine.  Arlen has used a wheelchair to get around ever since, but nevertheless resumed competitive swimming and won four medals at the 2012 Paralympic Games in London.
The 18-year-old from New Hampshire had her bags packed for the world championships this week when she learned that the International Paralympic Committee had disqualified her, ruling that her condition was not permanent.
Click here to read more at LATimes.com.