This is an archived article and the information in the article may be outdated. Please look at the time stamp on the story to see when it was last updated.
A federal law enforcement officer was shot and killed Friday morning while trying to serve an arrest warrant in south Georgia, the US Marshals Service said.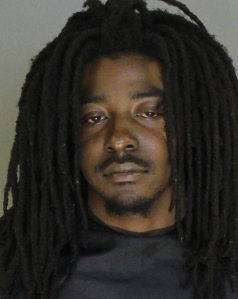 Patrick Carothers, 53, was a 26-year veteran of the Marshals Service and deputy commander of the Southeast Regional Fugitive Task Force, the release said.
The team entered a house trailer near Ludowici, about 55 miles south of Savannah, in an attempt to arrest Dontrell Montese Carter, authorities said.
Carter opened fire and hit the officer twice, the release said. Other officers returned fire and struck Carter multiple times. The men were taken to hospitals, where they died, the Marshals Service said.
Carter, 25, was wanted in Sumter County, South Carolina, for attempted murder of police officers, domestic violence and unlawfully discharging a weapon, the Marshals Service said.
The Sumter County Sheriff's Office said Carter fired numerous shots into an occupied dwelling September 18 and led deputies on an auto chase. He exited his vehicle and fired shots at officers before fleeing, the sheriff's office said.
"Our deputies and law enforcement partners face dangers every day in the pursuit of justice nationwide," said US Marshals Service Deputy Director David Harlow. "The fugitive who killed Deputy Commander Carothers was extremely dangerous, wanted for trying to kill law enforcement officers and deliberately evading authorities. Pat is a hero and our thoughts and prayers are with his wife and five children."
US Attorney General Loretta Lynch said: "Deputy Commander Carothers served the American people with fidelity and courage throughout his distinguished career. He stayed true to his oath to the last, laying down his life to keep his community safe and his neighbors secure."