This is an archived article and the information in the article may be outdated. Please look at the time stamp on the story to see when it was last updated.
The Vatican said Wednesday it has suspended a German bishop who has come under fire for his extravagant lifestyle.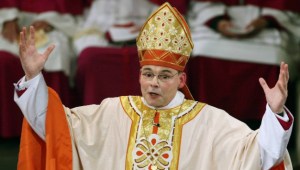 Bishop Franz-Peter Tebartz-Van Elst is under investigation for his spending after his residence in Limburg, Germany, was renovated for $42 million.
The Vatican says Tebartz-Van Elst cannot carry out his ministry as long as the investigation in ongoing, and he's been ordered to stay outside his diocese.
Coined the "Bling Bishop," Tebartz-Van Elst, who is known as theologically conservative, has denied any wrongdoing, saying the cost overruns on the renovation are legitimate because surrounding structures had to be protected, including the old city wall.
Click here to read the full story at cnn.com.