This is an archived article and the information in the article may be outdated. Please look at the time stamp on the story to see when it was last updated.
One person was killed and two more injured in a shooting at an after-hours nightclub at the Bally's casino on the Las Vegas strip early Monday morning, according to police and local media.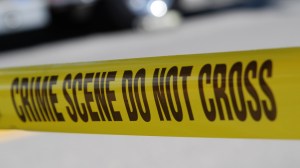 The Las Vegas Metropolitan Police Department said the shooting happened about 5:45 a.m. at Drai's After Hours, a club with a $30 cover charge for men that opens at 1 a.m. and closes at dawn.
Police told the Las Vegas Review-Journal that the shooter fired three or four shots after being denied entry to the club, and that the shooter was rushed and subdued by other patrons.
The suspect was taken to the hospital with unknown injuries along with three shooting victims, where one victim was apparently declared dead.
Click here to read the full story on LATimes.com.