This is an archived article and the information in the article may be outdated. Please look at the time stamp on the story to see when it was last updated.
After five months of testimony in the Michael Jackson wrongful-death trial, a jury found Wednesday that AEG Live was not responsible for the singer's death.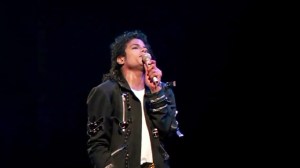 The verdict stated that Dr. Conrad Murray, who administered the fatal dose of the anesthetic propofol that killed the singer in 2009, had been hired by AEG Live but that the doctor was not unfit or incompetent to perform the work for which he was hired.
The findings, reached by the 12-person Los Angeles Superior Court jury on its third full day of deliberations, mean that AEG is not liable for damages in Jackson's death.
The Jackson family will not get any of the $290 million in personal damages its lawyers had asked for, nor the more than $1 billion in economic damages attorneys had claimed.
The verdict was a vindication for AEG Live, which had never considered settling, the company's attorney told news media outside the courthouse.
"AEG Live didn't do something wrong here and they weren't going to allow themselves to be shaken down," said Marvin Putnam, lead trial counsel for AEG.
In a statement, Putnam said Jackson's death "was a terrible tragedy, (but) was not a tragedy of AEG Live's making."
Attorneys for the Jackson family said they were considering their options.
Jackson's mother, Katherine Jackson, and his three children sued AEG in 2010, claiming the entertainment firm was negligent in its hiring of Murray, who was convicted in 2011 of involuntary manslaughter in Jackson's death and is expected to be released from prison later this month.
Michael Jackson was preparing for his "This Is It" comeback tour when he died at the age of 50.
Dozens of witnesses testified in the civil case against AEG, often describing in detail Jackson's life, including drug abuse.
The jury was tasked with determining who was responsible for hiring Murray – AEG Live LLC or Michael Jackson himself.
Jurors were handed the case on the afternoon of Thursday, Sept. 26. Judge Yvette Palazuelos had told jurors that the verdict need not be unanimous, only 9 to 3.
After being asked to find if AEG had hired Murray, the jury was faced with a series of questions leading to a potential determination about the amount of damages AEG could have been required to pay.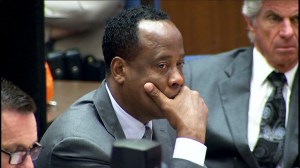 Special Verdict Form: Jury Questionnaire (PDF)
However, because the jury answered "no" to the second question — finding that  Murray was not unfit or incompetent — jurors were not required to weigh other questions about AEG's alleged negligence or about the amount of damages.
An attorney for the Jackson family had told the jury that the children — Michael Joseph Jackson Jr., Paris-Michael Katherine Jackson and Prince Michael Jackson II — should each get $85 million and Katherine Jackson should receive $35 million.
And an expert who testified for the family said the singer would have earned as much as $1.5 billion had he lived, an amount AEG's attorney called "absurd." AEG could have been required some or all of that amount in economic damages, had the company been found liable.
Jurors spoke with media outside the courthouse afterward, seeking to explain the verdict. One man, who identified himself as Greg, juror No. 6, said the jury focused closely on the language of the question about Murray's competence.
The question asked jurors if Murray was "unfit or incompetent to perform the work for which he was hired."
"We felt he was competent to do the job of being a general practitioner," Greg said. "That doesn't mean we felt he was ethical. Maybe had the word 'ethical' been in the question, it could have been a different outcome."
"I don't see this as a vindication of Dr. Murray," he added.
Michael Jackson fans outside the courthouse were stunned, some saying they strongly believed Murray was incompetent and that the jurors must have been confused.
Murray's own attorney said the verdict was positive in part for her client, who is appealing his conviction.
"It's a vindication in the sense that he's been found by a jury to be competent," lawyer Valerie Wass said. "Unfortunately it doesn't impact the fact that he has a felony conviction."
An attorney for Katherine Jackson, Perry Sanders, issued a statement on her behalf focusing on the jury's finding that AEG hired Murray.
"We have said from the beginning that this case was a search for the truth.  We found the truth," the statement read, in part. "AEG hired Dr. Conrad Murray, the man who is in jail for killing Michael Jackson."