This is an archived article and the information in the article may be outdated. Please look at the time stamp on the story to see when it was last updated.
A candlelight vigil was held Wednesday evening at Royal High School in Simi Valley, three days after a student drowned while trying to rescue his parents in a river at Yosemite National Park.
Walter Gonzalez, 17, was memorialized by family members, classmates and faculty who gathered on the school's football field.
The high school senior's distraught parents were among the hundreds who attended the vigil.
"She asks for God to guide her and give her the strength to live life without her son," said Ana Pacheco, a family friend who translated for Gonzalez's Spanish-speaking mother. "Her son was a light in her house, and her son was her hero."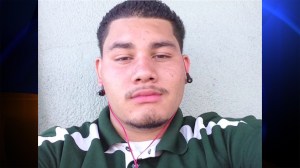 Gonzalez died Sunday afternoon in an area of the Merced River known as Devil's Elbow, authorities said.
About 3 p.m., the teen and his brother attempted to help their mother and father, who were having trouble swimming in a deep area of the river, according to Kari Cobb, spokeswoman for Yosemite.
Gonzalez's parents and brother made it safely to shore, and passersby pulled the 17-year-old out of the water, Cobb said. Park rangers, whose headquarters is near the location of the incident, responded within minutes and performed CPR on Gonzalez.
"Unfortunately, he was pronounced dead at the scene," Cobb said.
The cause of death was later officially ruled as drowning, according to Andrea Stewart, a Mariposa County assistant coroner.
An investigation is ongoing.