This is an archived article and the information in the article may be outdated. Please look at the time stamp on the story to see when it was last updated.
Organizers were planning a vigil Friday for a transgender woman whose body was found in a parking lot behind an Anaheim restaurant.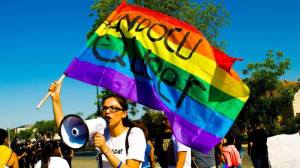 Zoraida "Ale" Reyes, 28, of Santa Ana was found Thursday morning in a brushy area near a lot behind the Dairy Queen in the 200 block of North State College Boulevard by a customer who had parked there after ordering food at the drive-thru.
The Orange County Sheriff's Department said an autopsy has been completed, but the cause of death was pending further investigation. Lt. Bob Dunn, a spokesman with the Anaheim Police Department, said there was no evidence or immediate sign of injury that would indicate her death was a homicide.
The vigil is expected to start at 5:30 p.m. at the corner of Fourth Street and French Street followed by a procession to Sasscer Park.
Click here to read the full story from LATimes.com.