This is an archived article and the information in the article may be outdated. Please look at the time stamp on the story to see when it was last updated.
Just over three weeks after his co-star Paul Walker was killed in a fiery crash in Santa Clarita, actor Vin Diesel announced a release date for the seventh installment of the racing films that helped them both become famous.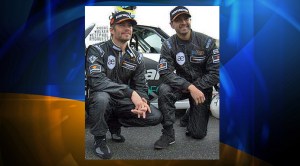 Diesel said "Fast & Furious 7" would be released April 10, 2015.
Along with a photo that he said showed the two actors in the last scene they filmed together, Diesel posted the announcement on his Facebook page late Sunday.
"There was a unique sense of completion, of pride we shared… in the film we were now completing… the magic captured… and, in just how far we've come," Diesel wrote.
Production on the film, which had been set for a July 2014 release date, was halted after Walker's death.
Walker died alongside his friend Roger Rodas, who was at the wheel of a 2005 Porsche Carrera GT Nov. 30 when the vehicle crashed, killing them both.
The Los Angeles County Sheriff's Department is continuing to investigate the crash, which occurred in Santa Clarita. Investigators were scheduled to meet in January with Porsche engineers to analyze data from the car, the Sheriff's Department announced Dec. 19.
Initial witness statements indicated the car was traveling alone at a high rate of speed, according to the Sheriff's Department.