This is an archived article and the information in the article may be outdated. Please look at the time stamp on the story to see when it was last updated.
A violin played by the Titanic's bandleader as the ship sank sold at auction Saturday for more than $1.7 million, a UK-based auction house said.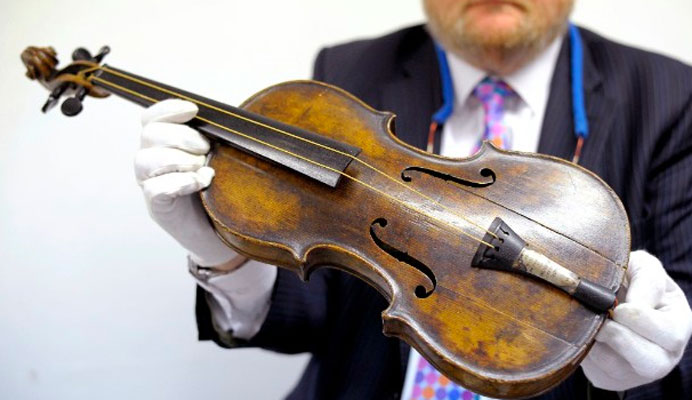 The price — 1.1 million British pounds, when adding the buyer's premium and tax — is by far the highest ever fetched for memorabilia tied to the sunken passenger ship, according to veteran collector Craig Sopin.
"This figure is going to be hard to beat," said Sopin, who helped authenticate the fact the violin came from the Titanic. "I can't think of anything else that is more iconic to come off that ship."
According to survivors, Wallace Hartley's band played to calm passengers even as the ship sank beneath them.
Click here to read the full story on CNN.com.