This is an archived article and the information in the article may be outdated. Please look at the time stamp on the story to see when it was last updated.
A parolee who allegedly attempted to hit an officer with his truck and led Orange County officials on a chaotic pursuit that injured a police dog has been charged with aggravated assault and numerous other counts, officials announced Wednesday.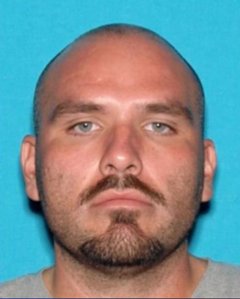 Antonio Padilla Jr., 37, was also charged with injuring a police animal, evading while driving recklessly, evading a peace officer and driving against traffic, according to the Orange County District Attorney's Office. He also faces misdemeanor hit and run with property damage charges for the Feb. 26 incident.
Padilla has three strikes on his criminal record. He was convicted of first-degree robbery in 1998 in Orange County; making criminal threats in 2006 in Riverside; unlawful possession of a firearm in 2007; burglary in 2011 in Riverside and inflicting corporal injury in Riverside in 2017, officials said.
On Feb. 18, a Garden Grove police officer pulled Padilla over for speeding. The defendant allegedly started his truck and accelerated toward the officer as the officer wrote the citation. The officer was able to get out of the way.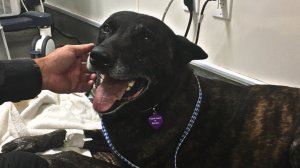 Garden Grove detectives spotted Padilla again on Feb. 26 in Santa Ana and the defendant led police on a high-speed pursuit to Irvine. Once there, he allegedly got out of his vehicle, carjacked and assaulted a young woman and her brother by dragging her out of her SUV, officials said. Padilla then crashed the stolen SUV and ran away.
Santa Ana police then deployed their K9 Puskas, but as the pooch held on to Padilla, the defendant allegedly hit the dog repeatedly. The dog eventually got control and Padilla was taken into custody.
Puskas underwent surgery and is in recovery. He lost most of his upper and lower teeth.
Garden Grove police officers visited Puskas at the Santa Ana Police Department to check up on him, officials tweeted. One photo shows the pooch enjoying cuddles from two officers.
Padilla faces 120 years to life in prison if he is convicted as charged.
#SantaAnaPD #K9 Puskas needs to eat soft foods for a while. Thank you @naturesselect for coming through 👍🏼 Puskas is happy 😃🐾 #feedingtime #happydog pic.twitter.com/aeyqlLVIxN

— SantaAnaPD (@SantaAnaPD) February 28, 2018
#VisitingHr @GardenGrovePD #TrafficMotors checking in on #SantaAnaPD #K9 Puskas #teamworkmakesthedreamwork #onthemend pic.twitter.com/tjWsk7eWDh

— SantaAnaPD (@SantaAnaPD) February 28, 2018