This is an archived article and the information in the article may be outdated. Please look at the time stamp on the story to see when it was last updated.
Forget that rotary dial! If you really want to have total control of your holiday lights this season through your voice, an app and electronic timers, try a smart plug!
I'll admit it. I'm obsessed with smart plugs. I got my first one last year, just a simple little device that would turn the Christmas tree on and off using a little remote control. Then, during Halloween this year, I upgraded to a budget WiFi smart plug I got off of Amazon. Suddenly, I could turn my Jack-O-Lantern on with a simple voice command through Google Home.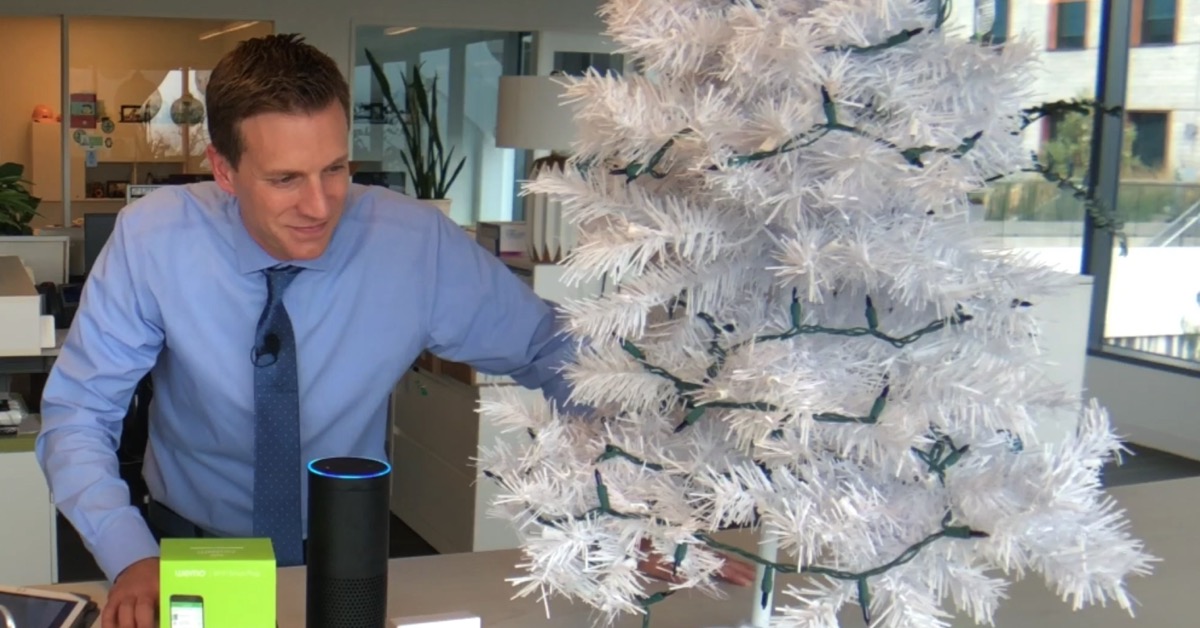 Now, I'm in total control with smart plugs controlling several lights around my home and my holiday lights outside. I also plan to use one to control the holiday lights on my tree when it goes up later this week.
Follow KTLA Tech Reporter Rich DeMuro on Facebook or Twitter for cool apps, tech tricks & tips!
So, what's a smart plug? Basically, it's a WiFi connected power outlet that you plug your gadget into. Then, you connect the plug to your WiFi network one time. Now, you can control the plug from your phone, using your voice or even have it set to coincide with sunrise and sunset.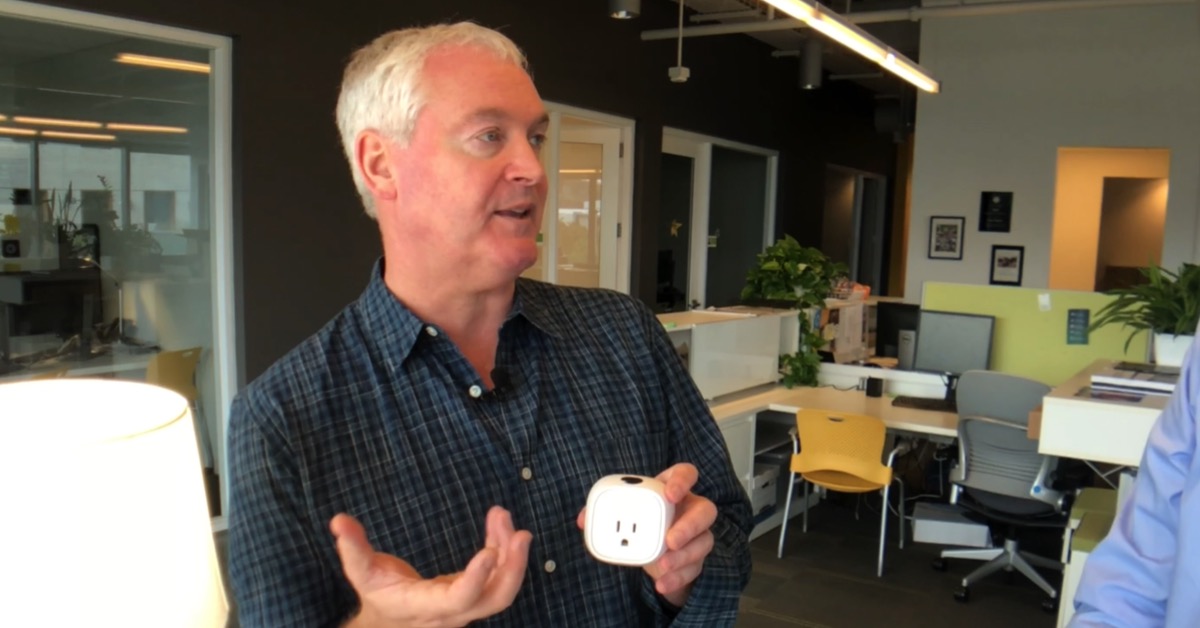 I recently chatted with Kieran Hannon, the chief marketing officer at Belkin International, about these little devices. Belkin makes them under their WeMo line of connected smart home gadgets.
"I know one person that has their table lamp attached to it - when their team scores a goal, it flashes," explained Hannon. It just goes to show that the possibilities are endless when it comes to these smart plugs.
You can control the smart plugs in several ways. The most basic is to set a timer using an app on your phone. The lights will turn on and off at the scheduled times. Step it up a notch by having the app coordinate on and off times with the sun. Or you can use your voice to command the devices on or off at any time.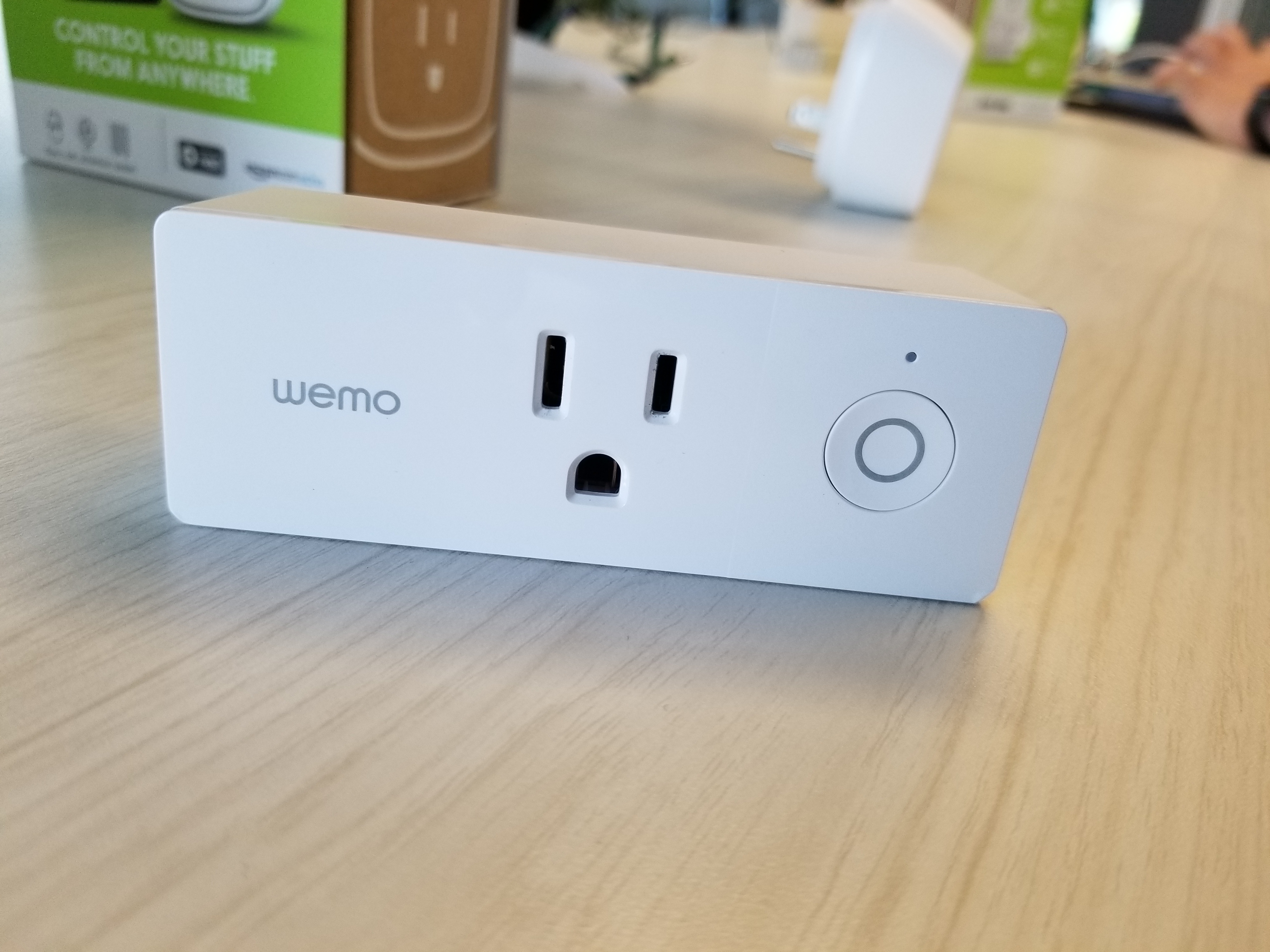 "You can always be reassured that the lights are on when they're supposed to be on and they're off when they're supposed to be off," said Hannon.
Look for smart plugs that are compatible with your ecosystem. Many work with various providers including Google Assistant, Amazon's Alexa and Apple's Homekit for Siri.
There are various models to choose from and they range in price from about $20 on the low end to about $50 on the high end. I have tried a cheap model from a company called Geeni. It works just fine but it's bigger and bulkier than the more expensive models. You also might not have the full use of both outlets with the cheap models.
Belkin showed me their WeMo Mini Smart Plug, which sells for $35. You can fit two of these in a standard wall power outlet. For $50 you can get the WeMo Insight plug, which gives you real-time statistics on how much energy your connected gadget is consuming.
If you plan to use a smart plug outdoors, make sure you get one that can withstand the elements. iHome has a brand new model iSP100 that is water resistant and compatible with Alexa, Google and Siri.
Setting up the smart plug is pretty simple. You follow the instructions on the associated app to help connect the plug to your WiFi network one time. After that, you can then use a device like an Amazon Echo, Google Home or Siri to control it. You can even get fancy with custom voice commands like "OK, Google, turn on the Christmas Tree Lights," or keep it generic like "Alexa, Turn off the lights." It's really up to you.
I promise, once you try the magic of a smart plug, you'll never want to use one of those rotary timers ever again.
NOW WATCH: Control Your Holiday Lights With Your Voice
[protected-iframe id="c505669b06c85be41ee87ab9ede3b06a-41641936-42315212" info="https://www.facebook.com/plugins/video.php?href=https%3A%2F%2Fwww.facebook.com%2FRichOnTech%2Fvideos%2F1933565209994522%2F&show_text=0&width=560" width="560" height="315" frameborder="0" style="border:none;overflow:hidden" scrolling="no"]