This is an archived article and the information in the article may be outdated. Please look at the time stamp on the story to see when it was last updated.
SAN DIEGO — Hannah Anderson's mother and brother were "tortured and killed" before the 16-year-old San Diego County teen was abducted from cheerleading practice, according to search warrants released Wednesday.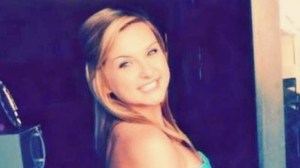 Authorities did not elaborate on how the torture was carried out, but the warrants reveal some gruesome details of what investigators discovered when they responded to a fire at suspect James Lee DiMaggio's home.
Authorities found a crowbar near Christina Anderson's body, with blood near her head. The body of Hannah's brother, Ethan, was found burned. The family dog was found shot to death under a sleeping bag.
The warrants shed light on the Anderson family's relationship with DiMaggio, a 40-year-old telecommunications technician, who the children called Uncle Jim. Hannah's mom was described in one search warrant as DiMaggio's "best friend's wife."
Click here to read the full story on LATimes.com.