This is an archived article and the information in the article may be outdated. Please look at the time stamp on the story to see when it was last updated.
MUSKEGON, Mich. (KTLA) — A woman who was caught on surveillance video trying to hire a hit man to kill her husband was sentenced to at least five years and eight months in prison Tuesday.
Julia Merfeld, 21, could serve a maximum of 20 years in prison.
Merfeld was videotaped by undercover officers negotiating terms and circumstances of the proposed murder of her husband.  She had agreed to pay $50,000 for the murder, according to prosecutors.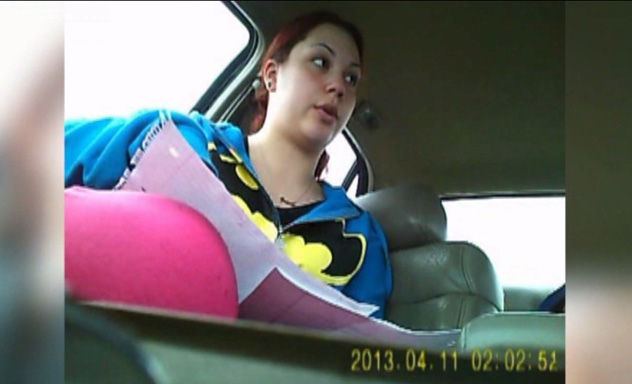 In the video, the undercover officer said he would put a couple of rounds of ammunition into her husband's head.
Investigators were tipped off by one of Merfeld's co-workers, Carlos Ramos, who said Merfeld initially asked him to perform the murder.
"I know what I did was wrong, and I take full responsibility for that," Merfeld told the judge.
Her husband, Jake Merfeld, 27, asked for leniency for his wife at Wednesday's sentencing hearing.
"She is a Godly woman even so much more so now than she ever has been," Jake Merfeld said.
"I whole-hardheartedly forgive my wife for all she has done in this act of hatred," Jake added.
The couple have two children together.