This is an archived article and the information in the article may be outdated. Please look at the time stamp on the story to see when it was last updated.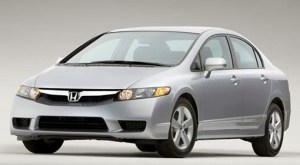 BURBANK, Calif. — An 18-year-old woman who shelled out more than $10,000 to buy a used car was victimized twice in the same day when the title turned out to be bogus and the car was stolen back by the couple who sold it to her, authorities said.
Police said the chain of events started in Burbank over the weekend when the woman agreed to pay $10,600 for the used 2009 Honda Civic and then drove it to her Palm Springs home.
By the next morning, the car had vanished and the title she was left holding turned out to be a fake, said Burbank Police Lt. John Dilbert.
Click here to read more at LATimes.com.