This is an archived article and the information in the article may be outdated. Please look at the time stamp on the story to see when it was last updated.
A 23-year-old woman was sentenced to 13 years in prison for her role in the kidnapping of the three children of her slain half-sister, according to the Los Angeles County District Attorney's Office.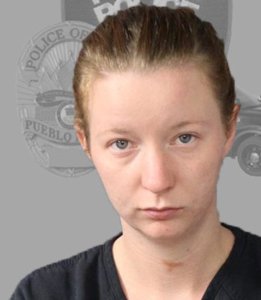 In July, Brittany Humphrey had pleaded guilty to three counts of kidnapping in connection with incidents in August 2016.
Humphrey and her boyfriend, Joshua Robertson, 28, kidnapped the young children of Kimberly Harvill. The children, 2, 3 and 5, were eventually found abandoned in a New Mexico motel, and Humphrey and Robertson were arrested in Colorado, according to the Los Angeles County Sheriff's Department.
Separately, Robertson and Alex Valdez, 29, were charged with killing Harvill, who was found in a remote area of Gorman. The men face a special circumstance allegation of lying in wait, and they are eligible for the death penalty, according to the DA's office.
Robertson was also charged with one count of possession of a firearm by a felon. He is also facing arson charges in connection with an unrelated incident. He is scheduled to return to court on Sept. 25. Valdez is expected in court on Oct. 30.