This is an archived article and the information in the article may be outdated. Please look at the time stamp on the story to see when it was last updated.
LANCASTER, Calif. (KTLA) — A homicide investigation was underway on Monday after a woman was found dead inside her mobile home in Lancaster.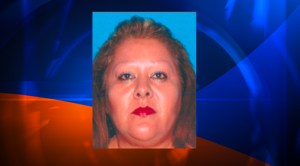 Deputies responded around 9 p.m. on Sunday to the 2500 block of East Avenue I, according to the Los Angeles County Sheriff's Department.
A woman's body was found inside a residence at the Desert Palm Mobile Home Park, police said.
The victim was identified as 45-year-old Lidia Castillo.
She was a mother and a grandmother, according to family members.
Castillo had been living at the mobile home park with her boyfriend, authorities said.
Family members went to check on her welfare on Sunday night after they hadn't heard from her since June 19.
The victim's boyfriend and her vehicle were both missing.
The car was described as a 2007, four-door red Chevy Impala with the Nevada license plate No. 805-YBH.
Anyone with information was asked to contact the L.A. County Sheriff's Department Homicide Bureau at (323) 890-5500.