This is an archived article and the information in the article may be outdated. Please look at the time stamp on the story to see when it was last updated.
MANHATTAN BEACH, Calif. (KTLA) — Police on Tuesday released the name of a man whose body was found wrapped in a bag at a park in Manhattan Beach.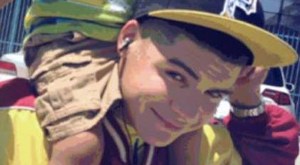 The victim was identified as Mario Herrera, 21, of Long Beach.
An autopsy was performed, but the cause of death remained undetermined, according to the Los Angeles County Coroner's Office.
The body was found around 3:30 p.m. on July 11 near a baseball diamond at Polliwog Park, in the 1500 block of North Peck Avenue.
City workers who were moving a pile of dirt found the body, according to the Los Angeles County Sheriff's Department.
Herrera's family and girlfriend said they were devastated, and could not imagine who would want to hurt him.
"I try not to look at the news because every time I do I break down," girlfriend Karmyna Lopez said.
"I just can't imagine who would do this to my boyfriend and my baby's dad," she said.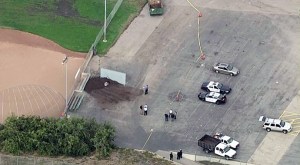 Herrera's mother last saw him four days before his body was found, she said. She did not know where he was headed when he disappeared.
Sheriff's homicide detectives were assisting Manhattan Beach police with the investigation.
"Based on the fact that the body is in decomposition, the way it was left here, obviously there's some indication of foul play," said Lt. David Coleman.
Neighbors in the normally quiet beach community said they were shocked by the news.
"Not something that I would have ever expected to happen around here," resident Peter Kelley said.
"Last year, we used that for P.E. and stuff, and it's like, 'Whoa, there's a dead body on the field,'" said neighbor Lauren Silva.
Anyone with information was asked to contact the L.A. County Sheriff's Homicide Bureau at (323) 890-5500.
Tipsters who wish to remain anonymous can contact Crime Stoppers at (800) 222-TIPS, or online at www.lacrimestoppers.org.