This is an archived article and the information in the article may be outdated. Please look at the time stamp on the story to see when it was last updated.
SACRAMENTO — State Sen. Leland Yee, a child psychologist and veteran lawmaker, was a visible member of the Capitol's Democratic majority who most recently has done much of his work out of the spotlight.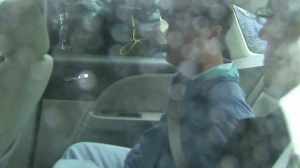 He focused on issues involving mental health, open government and the protection of minors. He was involved in efforts to regulate guns, particularly after the 2012 mass murder of children at a Connecticut elementary school, a tragedy that Yee said touched him.
"As a father," he said then, "I have wept for the parents and families who lost their precious children."
Barred by term limits from remaining in the Senate, he had launched a campaign to become secretary of state, California's top elections officer.
 Click here to read the full story on LATimes.com.