This is an archived article and the information in the article may be outdated. Please look at the time stamp on the story to see when it was last updated.
Alhambra High School students returned to class Tuesday after their assistant principal resigned, following a woman's allegations in a YouTube video that the administrator had sexually abused her for years.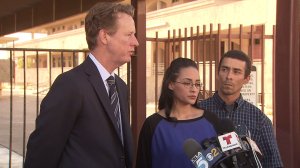 Jamie Carrillo, now 28, posted an emotional video on Jan. 17 that depicted a secretly recorded phone conversation in which she confronted her alleged abuser about sexual relations that she said began when she was a 12-year-old student in Riverside.
Carrillo said she was abused by Andrea Cardosa, who was her basketball coach and later became an administrator at Alhambra High. KTLA has not been able to reach Cardosa for a response.
In the video, the woman who answered the call confirmed that she was "Ms. Cardosa" and did not deny Carrillo's allegations.
"I was only 12 years old when I met you. Do you realize that you brainwashed me and you manipulated me and that what you did was wrong?" Carrillo said in the video.
"Yes. And I regret it. I only — I just wanted to help you," the woman responded.
"How is having a sexual relationship with a 12-year-old student helping?" Carrillo said.
"That wasn't anything that I intended. And I didn't know what happened," the woman said.
"You should be so ashamed and so disgusted with yourself," said Carrillo.
"I am. I am," said the woman.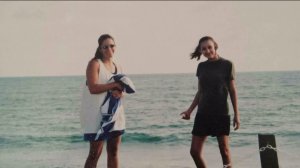 On the evening of the day the video surfaced, Cardosa resigned from her position at Alhambra High, according to Alhambra Unified School District Superintendent Laura Tellez-Gallano. An email was sent to parents stating that police were contacted after administrators "received an electronic message with a youtube link incriminating an Alhambra High School administrator."
Cardosa had only been with the district for four months, Tellez-Gallano said.
On Tuesday, Alhambra High student Nicole Gonzales said the news "shocked" and "scared" her.
"I just want justice for that girl," said her mother, Marcela Gonzales. "Hopefully it won't happen again. And I'm glad she's not here anymore."
No crime occurred in Alhambra, Alhambra police said on Facebook. The case was referred to "the police agency where the crime occurred," and that agency had taken over, the Facebook post stated.
Carrillo said her abuse had begun when she was a student at Chemawa Middle School in Riverside, where her then-basketball coach allegedly first kissed her in the locker room.
A source inside Riverside Police Department confirmed that investigators were looking into the case.
"I was just a kid," Carrillo told KTLA in an interview. "I just wanted somebody to like me. And I guess I got it, just not in a way that I wanted."
She said she was moved to call her alleged abuser after seeing a television program about a girl who was sexually abused. She Googled "Andrea Cardosa" and found she was now working at Alhambra High, Carrillo said.
"I want her to be in jail and pay for what she's done," Carrillo told KTLA. "She shouldn't be around children. That's what made me do this."
Carrillo hired an attorney after the YouTube video garnered so much attention.
At a Monday news conference near Alhambra High, lawyer David Ring stood by Carrillo, saying a civil lawsuit was a possibility. He said Carrillo was not aware that California law made the secret recording of her phone conversation illegal.
It was not certain exactly how California's statute of limitations might apply to a potential civil or criminal case, Ring said.
Riverside school officials had investigated the relationship between the student and her coach when Carrillo was 12, but Cardosa was allowed to resign and continued working as an educator with no professional repercussions, according to Ring.
"That's typically called 'passing the trash,'" Ring said.
When she was questioned by investigators at the time, Carrillo said she told them that Cardosa had kissed her.
Carrillo hopes "other victims" will come forward, she said at the news conference. In the past, Cardosa had threatened to kill herself if she reported the relationship, Carrillo said.
KTLA's Sara Welch, Eric Spillman and Melissa Pamer contributed to this report.