This is an archived article and the information in the article may be outdated. Please look at the time stamp on the story to see when it was last updated.
JOHANNESBURG — The South African president's office said Saturday that Nelson Mandela remains hospitalized, contradicting earlier reports that he had returned home.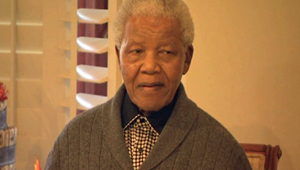 Two sources close to Mandela told CNN on Saturday that he had returned to his Johannesburg home after a long hospital stay. After reports by various media outlets, including CNN, the president 's office issued a statement.
"The presidency has noted incorrect media reports that former President Nelson Mandela has been discharged from hospital," the statement said. "Madiba is still in hospital in Pretoria, and remains in a critical but stable condition. At times his condition becomes unstable, but he responds to medical interventions."
Madiba is the revered leader's clan name.
Click here to read the full story on CNN.com.