This is an archived article and the information in the article may be outdated. Please look at the time stamp on the story to see when it was last updated.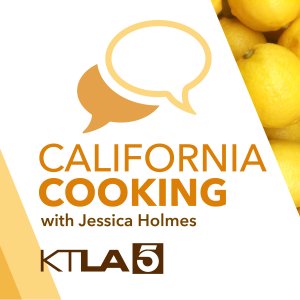 Welcome to "California Cooking," with new episodes released every Friday.
On this companion podcast to the "California Cooking" television program, KTLA Morning News Anchor Jessica Holmes brings listeners into the kitchen as she shares her passion for food and love for cooking.
Jessica will take listeners on a culinary adventure around L.A., visiting some of the city's best restaurants, hidden foodie gems, and exclusive access into the kitchen with celebrity chefs.
Read Jessica's full bio here.
Listen to "California Cooking" here.
Subscribe via iTunes here.