This is an archived article and the information in the article may be outdated. Please look at the time stamp on the story to see when it was last updated.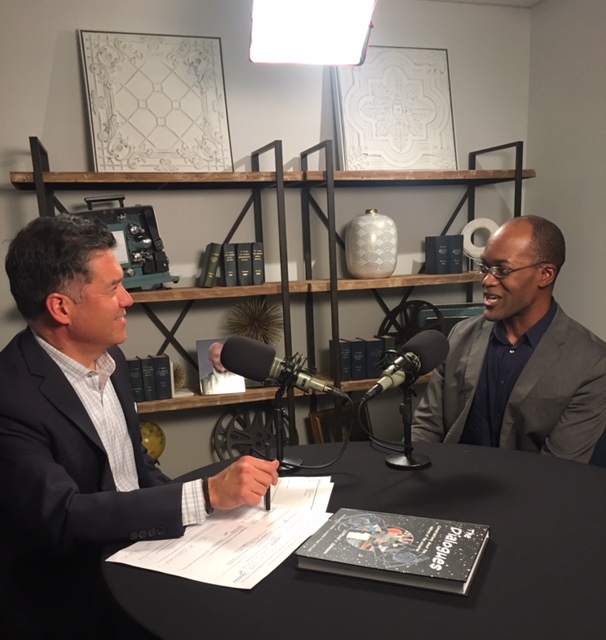 Clifford V. Johnson is a theoretical physicist and a professor of physics and astronomy at the University of Southern California. His research focuses on the origins of the universe and the very fabric of nature. Professor Johnson studies and writes about things like string theory, space-time, quantum mechanics, black holes and the Big Bang among other things. He is the recipient of the Maxwell Medal and Prize from the Institute of Physics and the National Science Foundation's CAREER Award.
Professor Johnson is the author illustrator of the graphic novel style non-fiction book "The Dialogues: Conversations About the Nature of the Universe."During this podcast, he discusses his book, the origins and the nature of our universe, and other areas that fall within his expertise including his mission to make science and discussing science accessible to everyone.
Related show links:
Subscribe to "Frank Buckley Interviews": via iTunes | RSS
Twitter: FrankBuckleyTV
Facebook: FrankBuckley
Instagram: FrankBuckleyTV
Email: FrankBuckleyInterviews@KTLA.com
About the Podcast: "Frank Buckley Interviews"
[protected-iframe id="d363377bee0dac433af893e32be5df7b-41641936-107036767″ info="//html5-player.libsyn.com/embed/episode/id/6494539/height/360/width/640/theme/standard/autonext/no/thumbnail/yes/autoplay/no/preload/no/no_addthis/no/direction/backward/" width="640″ height="360″ style="border: none" scrolling="no" webkitallowfullscreen="" mozallowfullscreen="" allowfullscreen=""]