This is an archived article and the information in the article may be outdated. Please look at the time stamp on the story to see when it was last updated.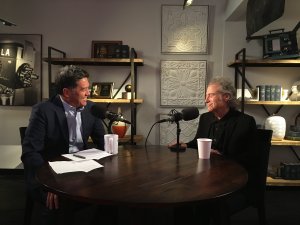 Richard Lewis is a comedian and actor who currently stars in HBO's Curb Your Enthusiasm. His comedy act focusing on his personal struggles and angst led to his nickname: The Prince of Pain. Richard is also the author of two books "The Other Great Depression" and "Reflections from Hell: Richard Lewis' Guide on How Not to Live."
During this podcast, Richard discusses his close friendship with Curb Your Enthusiasm creator Larry David and reveals how the show is produced. Richard also talks about where his comedy comes from and how watching comedy on TV with his family as a child contributed to his desire to make people laugh.
Related show links: