This is an archived article and the information in the article may be outdated. Please look at the time stamp on the story to see when it was last updated.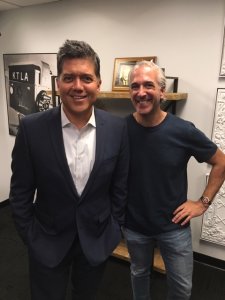 Scott Mantz is a film critic and co-Founder of the LA Online Film Critics Society. He was resident film critic and film segment producer for "Access Hollywood" from 2008-2018. He now reviews movies for Collider and appears regularly on a number of TV shows including the KTLA 5 Morning News. Scott is also a longtime member of both the Producers Guild of America and the Broadcast Film Critics Association.
During this podcast, Scott reveals how he became a film critic, he discusses his passion for movies and his thoughts on the current state of the movie industry, and he also gives listeners a few reviews of films playing in theaters this summer.