This is an archived article and the information in the article may be outdated. Please look at the time stamp on the story to see when it was last updated.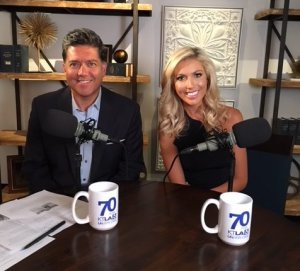 Taylor Bisciotti is an anchor and reporter for the NFL Network and the youngest on-air person the network has ever hired. She hosts and anchors programs like "ICYMI: All 32" and "NFL Up to the Minute" on the NFL Network.
During this podcast, Taylor discusses the challenges she faces as a woman working in the male-dominated NFL, the kinds of inside stories she sees that fans may not be aware of, and she gives us her analysis of the 2018 Los Angeles Rams, Los Angeles Chargers, and the Oakland Raiders.
Subscribe to "Frank Buckley Interviews": via iTunes | RSS
Twitter: FrankBuckleyTV
Facebook: FrankBuckley
Instagram: FrankBuckleyTV
Email: FrankBuckleyInterviews@KTLA.com
About the Podcast: "Frank Buckley Interviews"
[protected-iframe id="c9be798c0ed2d62e59c9fc5a7452198e-41641936-107036767″ info="//html5-player.libsyn.com/embed/episode/id/7008955/height/360/width/640/theme/standard/autonext/no/thumbnail/yes/autoplay/no/preload/no/no_addthis/no/direction/backward/" width="640″ height="360″ style="border: none;" scrolling="no"]