This is an archived article and the information in the article may be outdated. Please look at the time stamp on the story to see when it was last updated.
[protected-iframe id="125f7dcde29f7f2efc5fb476987c86d5-41641936-107036767″ info="//html5-player.libsyn.com/embed/episode/id/5989039/height/90/theme/custom/autoplay/no/autonext/no/thumbnail/yes/preload/no/no_addthis/no/direction/backward/render-playlist/no/custom-color/000000/" width="100%" height="90″ style="border: none;" scrolling="no"]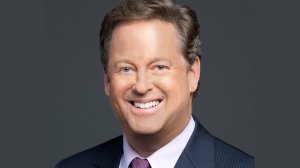 Sam Rubin is award-winning entertainment anchor on the highest-rated news program in LA, the KTLA 5 Morning News. Sam has been with the program since 1991. He also reports regularly for Australia's Channel 9 TV network and frequently contributes to BBC programs.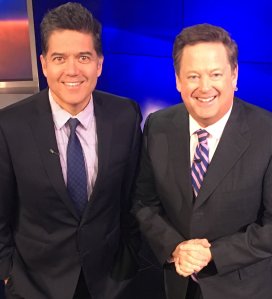 Sam is one of the founding members of the Broadcast Film Critics Association which created the Critics' Choice Movie Awards in 1996. Sam hosted the broadcast in 2013. Sam is also the author of two books and is the owner of a production company that has produced hundreds of hours of TV including several "Live From" red carpet shows and 120 episodes of the talk show "Hollywood Uncensored."
During this podcast, Sam discusses his approach to reporting on the entertainment industry, the history of the KTLA 5 Morning News, and the sexual harassment and abuse scandal in Hollywood.
Related show links:
Subscribe to "Frank Buckley Interviews": via iTunes | RSS
Twitter: FrankBuckleyTV
Facebook: FrankBuckley
Instagram: FrankBuckleyTV
Email: FrankBuckleyInterviews@KTLA.com
About the Podcast: "Frank Buckley Interviews"
[protected-iframe id="1755a6c5307aceaec31cc31b66a95291-41641936-107036767″ info="//html5-player.libsyn.com/embed/episode/id/5989039/height/360/width/640/theme/standard/autonext/no/thumbnail/yes/autoplay/no/preload/no/no_addthis/no/direction/backward/" width="640″ height="360″ style="border: none;" scrolling="no"]