This is an archived article and the information in the article may be outdated. Please look at the time stamp on the story to see when it was last updated.
[protected-iframe id="3eac98b0d1dcb3601575529fa2a978a0-41641936-107036767″ info="//html5-player.libsyn.com/embed/episode/id/5661855/height/90/width/640/theme/custom/autonext/no/thumbnail/yes/autoplay/no/preload/no/no_addthis/no/direction/backward/render-playlist/no/custom-color/504ffb/" width="640″ height="90″ style="border: none;" scrolling="no"]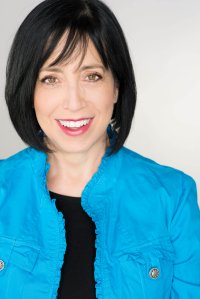 Jodi Adler is a writer, comedian, and actress from Los Angeles. After grad school, Jodi began pursuing a career in broadcast journalism when her previous job as a financial analyst left her feeling unfulfilled. She began working as an anchor and reporter in L.A. radio, and it was then that Jodi's sarcastic and witty sense of humor really began to take hold. With the encouragement of several coworkers, Jodi began exploring the world of standup comedy, and eventually pursued acting and voice over work.
Jodi's versatility as a broadcaster, comedian, and actress helped her create a new character and persona: Auntie Jodi. Auntie Jodi is described as "the coach for people who don't believe in personal coaches." With her own brand of comedic sarcasm and sass, Auntie Jodi dishes out her tips on how to deal with the trudge and toils of every day life. Eventually, Jodi collected her quick quips in a new book titled "How Dare You?: Helpful Hints for Staying Sane in an Insane World."
In this episode, Jodi shares her unusual trajectory from financial analyst, to broadcaster, to comedian and beyond. She tells the story of how she began to develop her Auntie Jodi persona, and how she hopes to use comedy and laughter to help fight the negativity in the world.
Related show links:
Subscribe to "Spoken Dreams": via iTunes | RSS
Facebook: SpokenDreamsPodcast
Twitter: @SpokenDreamsPod
Email: SpokenDreams@KTLA.com
About the Podcast: "Spoken Dreams"
[protected-iframe id="89c18c3ed68a103975e69bf082b0c147-41641936-107036767″ info="//html5-player.libsyn.com/embed/episode/id/5661855/height/360/width/640/theme/standard/autonext/no/thumbnail/yes/autoplay/no/preload/no/no_addthis/no/direction/backward/" width="640″ height="360″ style="border: none;" scrolling="no"]